Bed Trellis - Using the Headboard and Footboard
klynnnn
(z8 SC USA)
January 1, 2013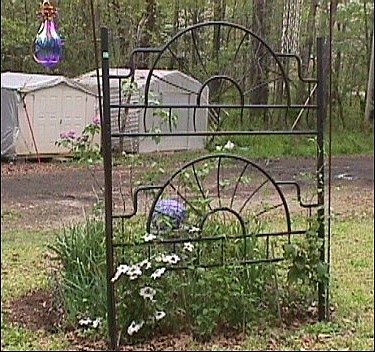 Image by: deborah1175
"Bed Trellis"
Yet another idea for using old bed frames ......
Member deborah1175 put on her "Garden Junk" thinking cap to come up with this project after finding the headboard half price on a "junkin' around Atlanta" excursion with her daughter.
It was put together like this: The side pieces are hollow tubes. I had some water pipe just the right size to fit inside tightly. I hammered that into the top of the headboard about 3 inches, then set the footboard on and hammered it down.