Sheet Moss Tablecloth
klynnnn
(z8 SC USA)
January 1, 2013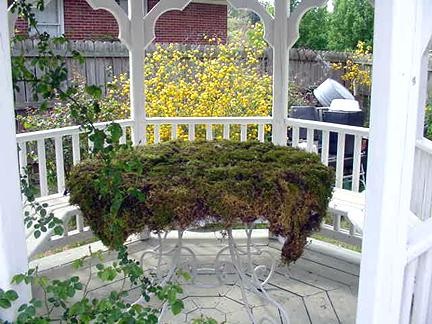 Image by: ivorytklr
Moss tablecloth
Sheet Moss Tablecloth
Member ivorytklr shares her moss tablecloth instructions:
I hot glued the moss onto a sheet of plastic - It took two boxes of sheet moss to make a card table size cover. It will need to be "watered" to keep it fresh looking. You may also want to add a chair with moss in the seat beside your table.
Imagine an outdoor tea party using this tablecloth along with some fancy china and a chandelier!