Direct Sowing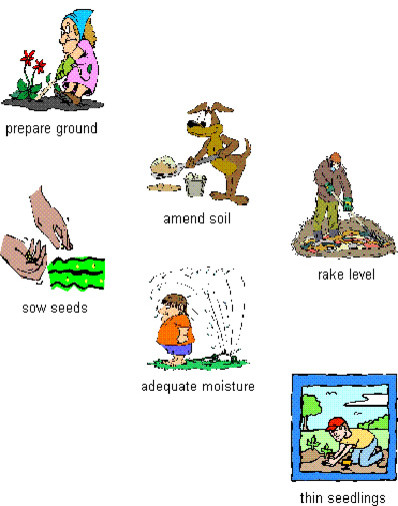 Prepare the ground prior to sowing by removing weeds, large stones and pebbles as best you can.
Amend growing area with organic material (compost or peat moss, etc.)
Rake ground smooth to diminish low spots where water may puddle and give it a very good drink to assess drainage. Rectify as needed.
Sow your seeds according to packet directions and keep moist throughout the germination period. You may desire to sow heavily as Mother Nature will take plenty to feed her biota and critters.
Begin to taper off waterings after germination.
Thin seedlings after first set of true leaves appear. Transplant, give away, or compost excess seedlings.
Good luck!
Trudi