Bellflower ~ Campanula Latifolia
This tall bellflower produces small brown seed pods along its flower stem. The production is staggered with the lower pods maturing before the uppermost.
Collect the pods when they are a dark grey-brown, they will strip off the stem easily with a swipe of your hand. Place the pods on a plate and allow them to dry for a few days. Put the seed pods into a sifter and tap it to help remove the seeds from the pods. The seeds are light brown flecks.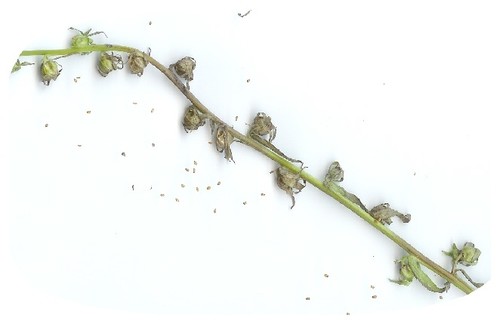 Image by: wintersown
The brown pods have mature seeds.