Fairy Fans ~ Godetia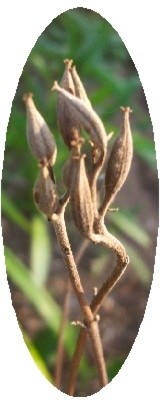 Image by: wintersown
Godetia Seed Pods
Godetias produce oblong pods about a 1/2" long and less than a 1/4" wide. They are dull dark brown when mature. They may not always split open to release their seeds. After you collect the pods you can press them between thumb and forefinger and the sides will split. Inside are many very small seeds. The seeds are dot size and are the same dull dark brown as the pods.
Trudi