Salvia ~ Sage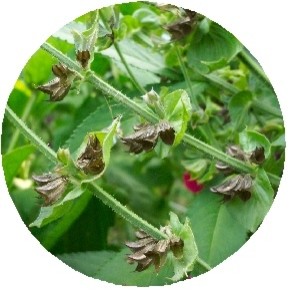 Image by: wintersown
Clary Sage Seed Pods Salvia produces seed pods shaped like bells. They turn a dark greyish-brown at maturity and the free ends open wide to allow for seed dispersal.
Remove the individual pods, they come away very easily when mature. Allow the pods to dry for a few days in a warm place. Mature seeds will roll out of the base of the bell. Usually there are only a few seeds in a bell.